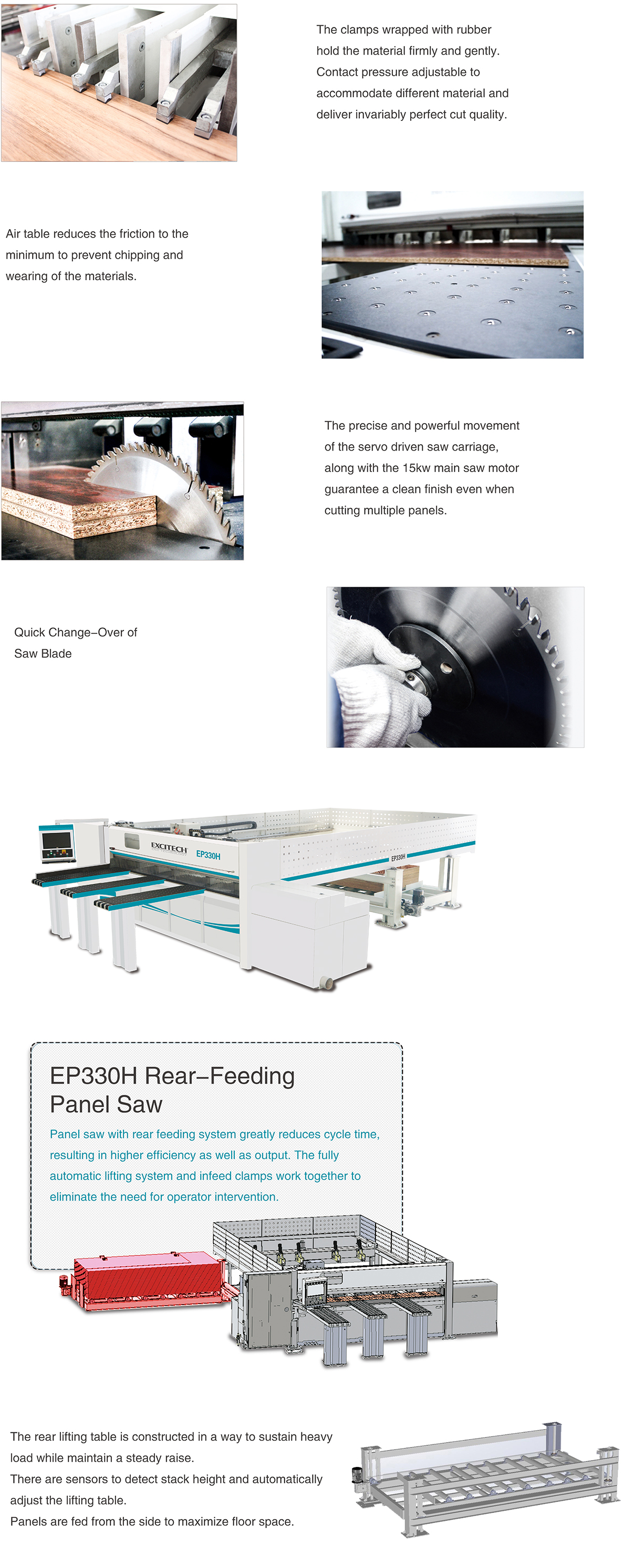 ● Air table reduces the friction to the minimum to prevent chipping and wearing of the materials.
● Precision gear and rack transmission ensures smooth and dynamic running even at the highest speeds.
● Main saw motor is linked to the saws by V-ribbed belt that results in the clean precision cut.
● Cutting is automatically adjusted to the size of the panels according to the value set—dramatically reduces the cycle time.
● Saw blades are easy to be loaded and unloaded in an efficient manner.
● The main saw and the scoring saw with electronic lift feed on linear guide that obtains lasting straight-line precision and rigidity and guarantees excellent cutting finish.
SERIES

EP300H(Rear Feeding)

EP330

EP270

EP380

Cuting Dimension

3300*3300*80mm

3300*3300*80mm

2700*2700*80mm

3800*3800*80mm

Saw Carriage Speed

5~80m/min

Main Saw Motor

15kw

Scoring Saw Motor

2.2kw

Main Saw Dimension

380*4.4*60mm

Scoring Saw Dimension

180*4.4-5.4*45mm

Air Consumption

150L/min

Loading Speed

13 m/min

None

Max Feed Size

3050*1550mm

None

Max Stack Height

630mm

None